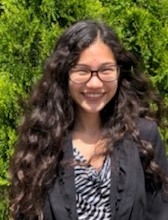 Alison joined Infinity's team as a Field Study Student in May 2019. She is currently a senior music therapy major at Southern Methodist University in Texas. There she serves as the Public Relation Officer for the Student Association of Music Therapy and as the Social Media Director for Redefining Mental Illness. Through these positions, Alison manages social media pages, organizes events, and collaborates with other organizations on campus to advocate for music therapy and mental health awareness. Musically, Alison has been a member of Carroll or SMU choirs for the past 10 years and has taken voice lessons the past 5 years.  
Additionally, Alison holds the President-Elect position for the Southwestern Association of Music Therapy for Students. She hopes to increase resource accessibility and communication between regional schools during her next year in this position and is excited to represent the region at upcoming national conferences. 
Alison has had experience working with children with Fragile X Syndrome, older adults in memory care, adult psych, and pediatrics in a medical setting. Alison's primary instrument is voice and she is currently building her guitar, piano, and percussion skills in preparation for her future board certification.
Outside of music therapy, Alison is a scholarship athlete for the Women's Cross Country and Track team where she specializes in the 3,000m Steeplechase and 10,000m. Alison was also recently awarded the Coach's Award for the 2018 Track & Field season. She also enjoys volunteering and completed a service trip in the summer of 2018 to Silver Creek, Belize where she helped to build a sports court while living among the village through the MustangYOU Leadership Institute and Courts for Kids.  
In the future, Alison hopes to attend graduate school and pursue a Masters in Sports Psychology following the completion of her music therapy certification to conduct research involving music and sport efficiency. Professionally, Alison would then love to work with children either in a school or psychiatric setting while coaching cross country and track athletes. 
What is Alison hoping to learn this summer?
Alison is hoping to build her resume and expand her clinical writing skills through opportunities she would not otherwise have at her university. She is excited to conduct a case study and an adapted lesson in order to build her clinical writing skills. 
Clinic Locations
Main Office:
196 Queen St.
Southington, CT 06489
Co-op Clinic:
125 Shaw St.
New London, CT 06320
Contact Us
General Questions/ Referrals:
Main Line (860) 518-5557
Fax (888) 200-4093
info@infinitymusictherapy.com
Schedule a FREE Consultation