Classes & Groups
Infinity Music Therapy Services offers a variety of group music therapy and group music lessons at our Southington and Groton Clinics. In addition to offering group services at our two clinics, we can custom build a group at either of our clinics as well or travel to your home, school, or facility.  Please contact our Director of Services, Jona Jeffcoat, at (860) 518-5557 or jona@infinitymusictherapy.com if you are interested in custom building a group.
Please contact our group services coordinator, Shane Sullivan, MT-BC at (860) 222-5332 or shane@infinitymusictherapy.com to register for one of our groups. We accept cash, check, and credit card payments. In some cases, flexible spending account cards with a valid credit card symbol may be used. We also are a DCF approved vendor and we work DDS (family support grant and the IP). 
Are you finding us late? No problem! Many of our groups accept late enrollment at a pro-rated cost. Contact us to explore this option.
We are in the process of building our summer programming for children and adults with and without special needs. Read below regarding our Music Therapy Camp. Information on song-writing workshops, Instrument petting zoos, Moana dance parties are more are to follow soon!
Growing Melodies I
(group music therapy for children with special needs ages 3-8; Southington)
This group targets developmental milestones related to speech and language, motor development, social skills, sensory integration, and attention to task through music-based interventions. Your child will have opportunities to play instruments, dance, and sing during each interactive class. A board certified-music therapist will lead your child in drumming, imagination based play, and moving to music. If your child has an IEP or other therapy treatment plan, we can incorporate those target areas into this group session. Min. 2 children, Max. 6 children
Schedule: Sundays 1:00pm-1:45pm; February 25-April 8, 2018 (6 weeks)
No class April 1 (Easter)
Fee: $90.00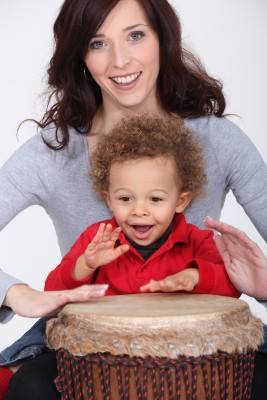 Group Piano Lessons
(children of all abilities ages 6-12 in Southington)
The children in this group will be exposed to reading music, music theory, and technical playing skills as they relate to the piano. Reading music at the piano will be alternated with group rhythm games to help develop foundational skills as they relate to playing. Each child will receive a folder for new music and home assignments each week. Although a piano/ keyboard for practice at home would be helpful, it is not required. Min 3, Max 6
Schedule: Saturdays 9:50am-10:35am,February 24-March 31, 2018 (6 weeks)
Fee: $70.00
Ukulele Choir
(children of all abilities ages 6+; Southington)
You can uke!! This group will focus on the fundamentals of playing ukulele and will encourage self-expression through play. Adaptations will be made if necessary to instruments and materials in order to allow children of all abilities to play. Participants will learn chords and a variety of songs on ukulele. Several ukuleles are available for during class on a first come, first serve basis. Our goal is to bring music to local hospitals and shelters to spread community outreach. Min 3 children, Max. 10 children
Schedule: Tuesdays 4:15pm-5:00pm, February 27-April 3, 2018 (6 weeks)
Fee: $70.00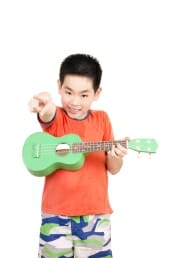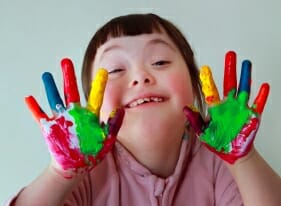 A Diversity of Abilities
(a class for homeschool families with children ages 5-12 in Southington)
We all have our own individual needs. For some people, learning may be more difficult. Other people may have trouble speaking and other people may have trouble walking. Children are often naturally curious about individuals with disABILITIES. This course will provide the participants opportunities to explore what disabilities are and develop a greater awareness and acceptance of others. This course will use experientials combined with music to explore disabilities through a child friendly approach. Children's stories about disabilities will be read. Visual impairments will be explored through playing music-based games blindfolded. Participants will learn songs in sign language to explore the Deaf culture and the children will be challenged to brainstorm ways to adapt instruments for individuals with motor needs/delays. The class will focus on working together and will culminate in a collaboration with a local agency serving individuals with special needs.
Schedule: Mondays, biweekly 11:00am-11:45am, beginning in February 2018-contact us for more information
Fee: Based upon the total number of children enrolled but will be $15.00 or less per class, classes typically run at $5-$6.00/class
Cafe Au Play
(a social gathering from individuals with special needs ages 17+ in Southington)
Café Au Play is designed as a coffee shop experience with opportunities for live music and featured soloists. Each participant will be engaged in group singing, drumming, and dancing while enjoying the drink and snack of their choice. Each participant will have the opportunity to sing or play solos like an open mic night. Come make some friends and have some fun! Min 3, Max 15
Schedule: Third Friday of each month 7:00pm-8:00pm starting June 15, 2018. Reservations must be received no later than Wednesday 5pm of the week of group
Fees: $10.00/person
Family Drum Circle
(a family event for all ages and abilities in Southington)
During each family drum circle, each participant has the opportunity to explore a variety of drums and percussion instruments while making music as part of a community. A board-certified music therapist will conduct each drum circle to make it accessible to children and adults with and without special needs. This group is part of our community outreach and 100% of proceeds are used to help individuals with special needs access music therapy.
Schedule: First Friday of each month, 7:00pm-7:45pm. Reservations appreciated, walk-ins accepted up until 7:15pm Drum circles will start July 6, 2018.
Fees: $5.00/person
Music Therapy Camp!!
(children with special needs ages 5-16 in Southington)
Your child will have the opportunity to work on social communication skills, academic development, and motor skills through singing, therapeutic instrument play, and movement to music under the supervision of a team of board certified music therapists. Sensory based interventions, adapted communication methodologies, and schedule boards will be used as appropriate based upon each child's individualized needs. We are currently enrolling peer models to provide an inclusion element to this program. The exact layout of therapeutic services will be determined based upon the children enrolled but each day will look somewhat as follows:
9:00am-9:15am Check in and large group camp songs to get each camper oriented and ready to work and play
9:15am-9:20am Break into groups and room assignment
9:20am-10:00am Small group music therapy #1 (focus on social communication skills, academic skills, or fine motor skills through age appropriate music interventions)
10:00am-10:40am Small group music therapy #2
10:40am-11:20am Small group music therapy #3
11:20am-11:45am Large group relaxation/ mindfulness through song
11:45am-12:00pm Goodbye songs and pick-up
Schedule: Session #1 June 25-June 29         Session #2 August 20-August 24
Fees: $60.00/day, $225.00/week   Register by May 15 for only $200.00!
Clinic Locations
Main Office:
196 Queen St.
Southington, CT 06489
Co-op Clinic:
428 Long Hill Rd
Groton, CT 06340
Contact Us
General Questions/ Referrals:
Main Line (860) 518-5557
Fax (888) 200-4093
info@infinitymusictherapy.com
 Billing Questions:
Contact Bryce at (860) 373-4830
bryce@infinitymusictherapy.com
Schedule a FREE Consultation