Emily Pope, MT-BC
Board Certified Music Therapist
Mental Health Services Coordinator
(860) 949-2294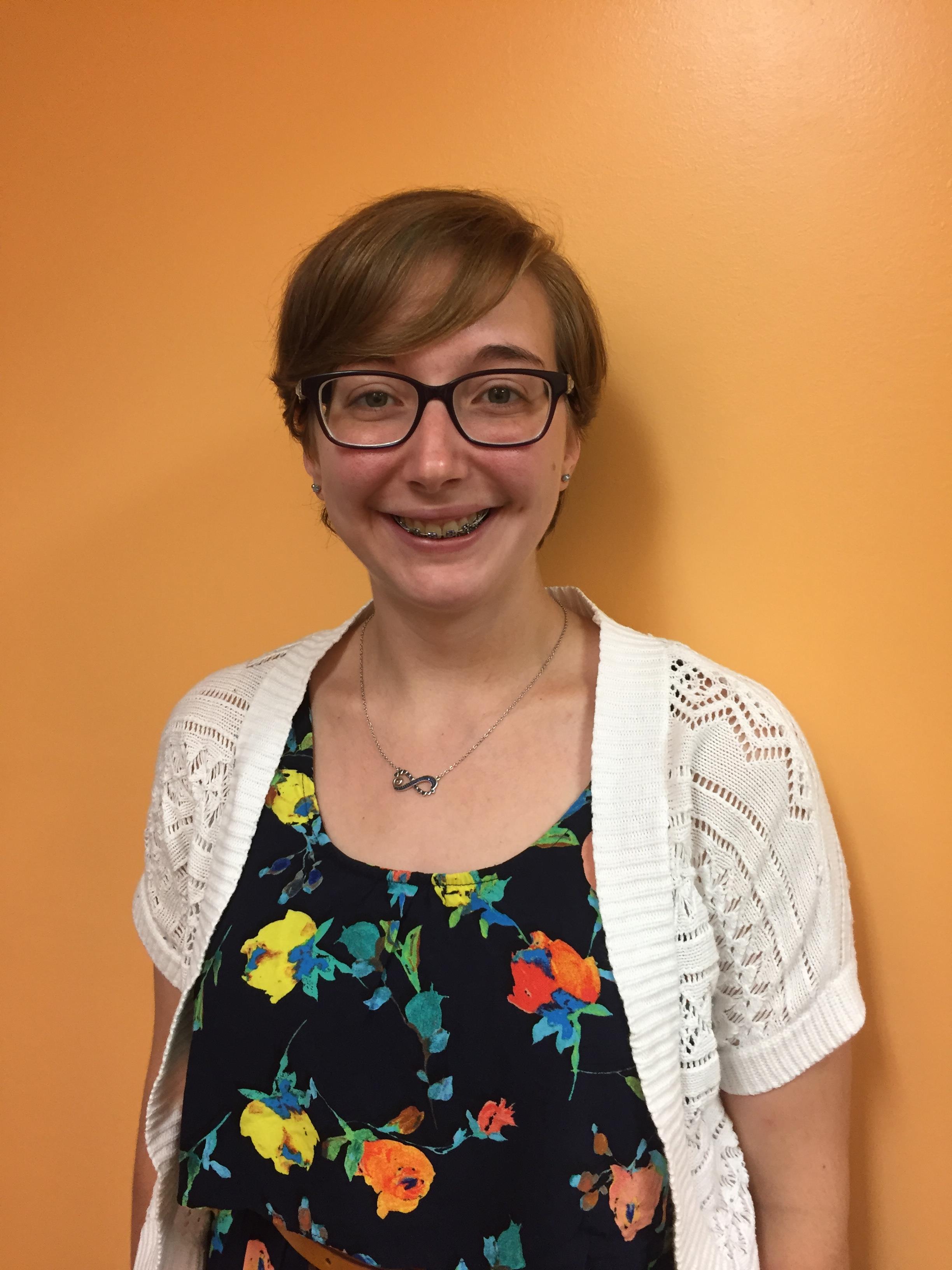 Emily joined Infinity's team in June 2015. She received her Bachelor's Degree in music therapy with a certificate in Christian Leadership from Shenandoah University. Emily completed her internship at Grafton Integrated Health Network in Berryville, VA. In her internship, Emily worked with children diagnosed with psychiatric, behavioral, and developmental disorders. She led a music therapy group in coordination with ABA and also developed a Social Dance and Meditation group. Emily is nationally board certified through the Certification Board for Music Therapists.
Emily is passionate about using music with children and adults with mental health disorders. She is a skilled clinician in the areas of lyric analysis, song-writing, and music creation. In addition, Emily also works with individuals with development disabilities. She infuses a variety of genres and sensory experiences into her work to provide a true client-centered approach.
Emily's primary instrument is voice and she is also proficient on guitar and piano.
What Brought Emily to Music Therapy?
"Music has always been a part of my life, from playing violin, flute, and a little piano when I was a child, to singing in choirs all the way through college, to listening to my mom play the piano. When I was looking at different careers in high school, I knew I wanted to do something with music and I knew I wanted to help people like my brother, who has high functioning Autism and anxiety. I was able to job shadow a few Music Therapists in my area and fell in love immediately. When I was applying for college, I found Shenandoah University, which was a perfect fit for me and had exactly what I was looking for in a university. After that, the rest was history. I have loved music therapy since the moment I discovered it and I have and will continue to learn and grow in my musical and clinical skills so that I can provide the best services for my clients. I believe that each person can express themself through music and I'm excited to be a part of Infinity's team!"
Clinic Locations
Main Office:
196 Queen St.
Southington, CT 06489
Co-op Clinic:
125 Shaw St.
New London, CT 06320
Contact Us
General Questions/ Referrals:
Main Line (860) 518-5557
Fax (888) 200-4093
info@infinitymusictherapy.com
 Billing Questions:
Contact Bryce at (860) 373-4830
bryce@infinitymusictherapy.com
Schedule a FREE Consultation