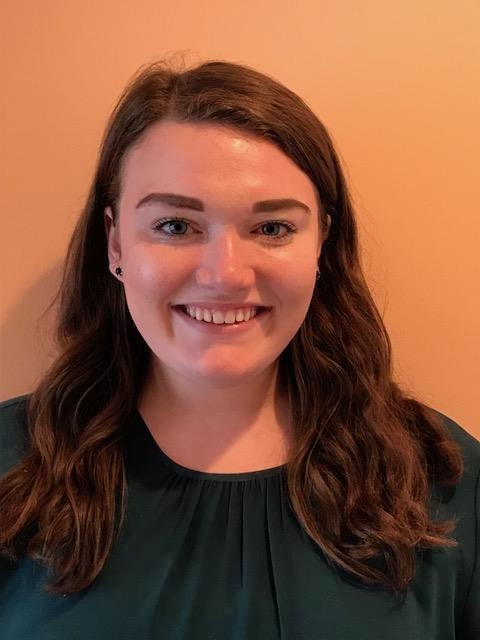 Teressa Olsen joined Infinity's team as a music therapy intern in September 2018 and will be with our practice until April 2019. She is originally from New Jersey, and completed her undergraduate coursework at Belmont University in Nashville, Tennessee. During her time at Belmont University, Teressa had the opportunity to work with a multitude of populations including mental health with a focus in drug and alcohol addiction, pediatric oncology patients, at-risk youth and children with developmental disabilities. During her undergrad, Teressa had the opportunity to work in special education and attend IEP meetings.
Teressa is passionate about the field of music therapy and has a love of making genuine connections with people of all backgrounds. Teressa's primary instrument is voice and she is also proficient on guitar and piano.
During her music therapy internship, Teressa will be directly supervised by Jona Jeffcoat, MT-BC, Director of Services, Amy Brownell, MMT, MT-BC, Assistant Director of Services, Emily Pope, MT-BC, Mental Health Services Coordinator, Shane Sullivan, MT-BC, Group Services Coordinator, and Janet Fall, MT-BC. She will have the opportunity to lead individual and group music therapy services with children and adults with developmental disabilities, individuals with a mental health diagnoses, children in specialized education programs, older adults with memory care needs, and more. 
What brought Teressa to Music Therapy?
"I was originally brought to the world of music through musical theatre singing at the age of 11. From there I sang in various choirs and musicals throughout high school and I knew I wanted to pursue music in my professional life. I also grew up with seven cousins with varying special
needs and a sister on the autism spectrum and always had a love of watching people be able to reach their full potential. Discovering the world of music therapy, I was able to merge my twogreat passions together and haven't looked back since!"
Clinic Locations
Main Office:
196 Queen St.
Southington, CT 06489
Co-op Clinic:
125 Shaw St.
New London, CT 06320
Contact Us
General Questions/ Referrals:
Main Line (860) 518-5557
Fax (888) 200-4093
info@infinitymusictherapy.com
Schedule a FREE Consultation